Long joins Westminster from the City
Latest people news from Local Transport Today 700
24 Jun 2016 (provided by Local Transport Today), Category: Transportation Planning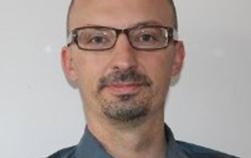 Tim Long has joined Westminster City Council as a principal transport policy planner from the Corporation of London where he had been a project manager for public realm improvements since last February. From 2002 to 2015 Long was a principal transport planner at the London Borough of Camden.
Yell joins SDG from Movement Strategies
Russell Yell has joined Steer Davies Gleave as an associate to strengthen the firm's intelligent mobility and 'big data' skills. Yell was a director at consultant Movement Strategies.
Poulton is highways interim at Calderdale
Marshall Poulton has been appointed interim head of highways at Calderdale Metropolitan Borough Council. Poulton has been managing director of his own consultancy, LBK Transport Consultants, since 2013. He was head of transport at the City of Edinburgh Council from 2008 to 2013.
Mauchan returns to SDG
Anita Mauchan has re-joined consultant Steer Davies Gleave in Leeds as a director in the planning team. She left SDG in 2009 to become senior traffic advisor for the Bouygues group and rejoins from CH2M where she has led demand forecasting and business case studies. 
Soheili joins JMP in London 
Jamshid Soheili has joined consultant JMP from Mott MacDonald as a projects director to lead its London office and development planning work. 
Rowsell inaugurated as CIHT president
Steve Rowsell has been inaugurated as president of the Chartered Institution of Highways and Transportation for 2016/17. During a 40-year career, Rowsell has been a Highways Agency  construction projects director overseeing schemes such as the Second Severn Crossing, Newbury bypass, M60 Manchester orbital, and M25 widening. He was the HA's procurement director from 2000 to 2007 and since then has run the Rowsell Wright procurement consultancy. He served as head of procurement for Crossrail from 2007 to 2010 and now supports procurement for road and rail projects, including HS2.
Alex Macaulay, who retired as director of the South East Scotland Transport Partnership in April, is retaining his role as chairman of High Speed Rail Scotland.
Howard Goodbourn has joined public transport operator RATP Dev UK as chief financial officer. He was chief financial officer with Southern Water and more recently CFO of a holding company investing in start-ups and early stage companies.
Neil Caulfield, clerk to the House of Commons HS2 Hybrid Bill committee, has died.