Henkel is TfN's smart travel chief
Latest people news from Local Transport Today 704
19 Aug 2016 (provided by Local Transport Today)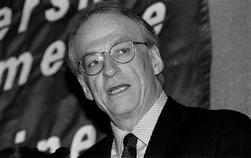 John Henkel has been appointed executive sponsor for integrated and smart travel at Transport for the North. He was director of passenger services at the West Yorkshire Combined Authority.
Rotherham leaves SDG 
Jonny Rotherham has left consultant Steer Davies Gleave, where he was active transportation lead for the Greater Los Angeles Area, to become active transportation lead at consultant UrbanTrans North America. Rotherham has worked for SDG since 2008, based in Leeds until 2012 and then in the US.
Stagecoach Manchester chief retires
Stagecoach Manchester managing director Chris Bowles is to retire. Bowles has been managing director since 2010. His replacement will be recruited internally and take up post by November. Bowles will remain with Stagecoach for up to 12 months to help develop the company's strategy for the bus network in Greater Manchester, reporting to UK bus managing director Robert Montgomery. Transport for Greater Manchester is developing plans to franchise services in the conurbation. 
Jowell & Norris focus on Gatwick growth 
Gatwick Airport has appointed former Labour minister for the Olympics and London Tessa Jowell and former Conservative transport minister Steve Norris to co-chair a Gatwick Growth Board. The board will operate for at least two years. Said the airport: "A natural focus of the board's inquiry will be the impacts associated with a second runway but it will also examine the impacts of Gatwick's place in the economy and its expansion in the context of a single runway, recognising that a new runway will not be open until 2025."
Bob Kiley
Bob Kiley (pictured), London's first transport commissioner, has died at the age of 80. American-born Kiley was appointed transport commissioner by London's first mayor, Ken Livingstone, in 2001, and served until 2006. 
Sir Peter Hendy, who succeeded Kiley as transport commissioner, said: "Bob prompted Ken to be an even bolder mayor than he would have naturally been. His choreography of the opposition to the ill-fated PPP for the Underground was superb, even if at the time unsuccessful; no Briton would have been so bold as to directly challenge the Prime Minister and Chancellor – Bob did, fearlessly. He predicted it would fail and, in my time as commissioner, it duly did so. 
"His was a hands-off style – he spent more time with the mayor and the media than managing the organisation. His grasp of city and national governance across the developed world was remarkable; he regarded the British state as only marginally less centralised than North Korea – as he said, 'the UK hadn't had a decent revolution for 400 years' – and thought the consequent lack of direct tax-raising powers in London lamentable. He helped Ken put the mayoralty firmly on the world stage and to put the city's transport authority there too. It was a privilege to work with him, to learn from him, and to succeed him."