Dowie joins First Bus from DfT
Latest people news from Local Transport Today 709
28 Oct 2016 (provided by Local Transport Today)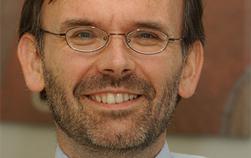 First Bus has appointed John Dowie to the new position of director – local strategies. He joins on secondment from the DfT. Dowie told LTT: "My role is to support First Bus in developing their partnership working with local government and other local partners." The position is initially for one year but can be extended. Dowie was the DfT's acting director general for roads, traffic and local group until April. Since then he has been working on a project to examine efficiency in infrastructure delivery. His position at First Bus is local-facing and he will not be lobbying the DfT. Explaining how the opportunity arose, he said: "This wasn't the DfT offering me up to First, this was me deciding what I want to do next."
Weston leaves TfL buses
Mike Weston has left his position as director of buses at Transport for London. He took up the post in 2013, having served as operations director since 2005. Weston is one of 49 senior managers and directors who have left TfL on a voluntary basis as part of a major cost cutting review. Leon Daniels, TfL's managing director of surface transport, this week paid tribute to Weston. "After over 30 years of fantastic service to London's bus passengers, Mike has decided to leave his post as director of London Buses. Over Mike's period in charge, the bus network has undergone a renaissance. We wish him every success with the next steps in his career – he will be a very tough act to follow."
Thompson leaves TfL River job
Andy Thompson has left his position as Transport for London's general manager of London river services, a post he had held since November 2012.
Edinburgh & SEStran leavers
Three long-serving transport officers at the City of Edinburgh Council have retired: Graham Atkins, Clive Brown and Chris Day. Atkins had been the council's public transport project officer since 1988. Meanwhile, SEStran (the South East Scotland regional transport partnership) strategy manager Alastair Short and adviser Trond Haugen have also retired.
Hill is HS2 Ltd interim chief
Roy Hill has been appointed interim chief executive of Government high-speed rail company HS2 Ltd, replacing Simon Kirby who is leaving at the end of the year to become chief operating officer of Rolls Royce (LTT 16 Sep). Hill will be seconded from consultant CH2M where he is European managing director. He was seconded to HS2 Ltd in 2012 for two years as phase one development director. Recruitment for a permanent chief executive is underway; the Government hopes to fill the post by next summer.
Snow leads HS2 land assembly
Shane Snow has been appointed head of High Speed 2 land assembly at the DfT. He had been head of the DfT's seamless travel team since September 2014.
Joseph chairs bus alliance
Stephen Joseph, chief executive of the Campaign for Better Transport, has been appointed chairman of the Liverpool City Region bus alliance board. The alliance aims to grow patronage via a voluntary partnership agreement signed between Merseytravel, Stagecoach and Arriva. Partners have agreed that no notice will be given to leave during the first two years. Other board members are Frank Rogers, Liverpool City Region's lead officer for transport; Kevin O'Connor, managing director of Arriva's UK bus division; and Robert Montgomery, managing director of Stagecoach's UK bus division. Representatives from passenger watchdog Transport Focus and the Local Enterprise Partnership will also be appointed.
Cummins joins AECOM 
Derval Cummins has been appointed European advisory leader – transportation, at consultant AECOM. She joins from EY where she was head of transport, Ireland.
Nassiri leads SWECO models 
Faiz Nassiri has joined SWECO as technical director to help grow its modelling business. He was divisional director – transport modelling at Jacobs.
Rentzos joins MHC Traffic
Costi Rentzos has joined transport data consultancy MHC Traffic Ltd as a director. He moves from SYSTRA, where he had been director for London and the South of England since 2007. 
Fell joins Mouchel from TTR
Mark Fell has been appointed Mouchel's divisional manager (ITS) for the South East and London, joining from Transport & Travel Research where he was divisional manager for sustainable mobility.
Patel leaves Herts for Jacobs
Sanjay Patel has joined Jacobs from Hertfordshire County Council where he was head of profession for development management and ITS.