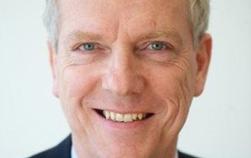 The Government and Transport for London have appointed Mike Gerrard (pictured), former managing director of the Thames Tideway Tunnel, to chair the affordability review into Crossrail 2, the proposed new railway connecting south-west and north-east London. The DfT said the review (LTT 02 Mar), which is due to be completed this summer, would "ensure the public gets an affordable scheme that is fair to the UK taxpayer". But Lord Adonis, the former chair of the Government's National Infrastructure Commission, said: "An affordability review for Crossrail 2 has already been done once. This is a straight further delay by Chris Grayling."
Ellis and Savage join Arup from WSP
Arup has made two senior transport consultant appointments. David Ellis has joined as a director and transport consultancy leader for London and the South East. He was a regional director with consultant WSP in London. Mike Savage has joined as a director and transport and development leader for London and the South East. He was also a director with WSP in London.
Wells joins Brighton from Atkins
Laura Wells has joined Brighton & Hove City Council as a transport planner – policy and strategy, from Atkins, where she was a managing consultant – transport planning. 
McMaster to leave Falkirk
Robert McMaster is to leave his post as Falkirk Council's head of design, roads and transport in July.
Picton is HE's interim commercial chief 
Highways England has appointed David Picton as interim executive director for commercial and procurement. He has led safety and supply chain development at Carillion for six years and was previously a director at Sky and Motorola. He replaces David Poole, who has joined HS2 Ltd as procurement and supply chain director (LTT 19 Jan).
Cambs CA to recruit infrastructure chief
The Cambridgeshire and Peterborough Combined Authority is to recruit a director of infrastructure as part of a new senior staffing structure for both the combined authority and the local enterprise partnership. The infrastructure director will oversee directors of transport and housing. Keith McWilliams is the CA's interim transport director, having joined last September on a two-year secondment from Skanska (LTT 15 Sep 17).  
---
Stu McInroy has been appointed chief executive of the Road Safety Markings Association, succeeding George Lee, who left last November to become chief executive of the Highways Term Maintenance Association (LTT 15 Sep 17). McInroy has led the Bookmakers' Committee since 2009.
---
Crossrail chief executive Andrew Wolstenholme is leaving to become BAE Systems' UK managing director of maritime and land.