Modern Roundabouts - 9 July 2015, Bedford
One day technical conference and Turbo Roundabout site visit
29 May 2015 (provided by Landor LINKS), Category: Transportation Planning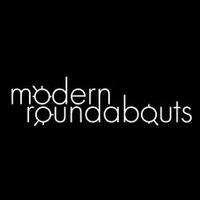 This event has a focus on technical details of modern roundabout design, in particular making them safer for pedestrians and cyclists while also handling vehicular traffic efficiency.
Featuring case study presentations from roundabouts either recently installed or in the design stage from around the UK and a roundup of European and global best practice. It will cover the technical design details, modelling and analysis of the results post construction.
The day will include presentations and opportunities for discussion and will close with a site visit to the newly installed, Turbo Roundabout, in Bedford which successfully handles over 25,000 vehicles a day. Originally seen by motorcyclists as potentially lethal, this controversial re-design has been successfully handling over 25,000 vehicles a day so far without incident.
If your job includes upgrading junctions and roundabouts this event is for you.
Who should attend:
Transport Engineers
Transport Planners
Urban Designers
Transport Planning and Engineering Students
Cycling Officers
Why attend:
Hear about best practice in junction and roundabout design
Discuss the practicalities with the engineers and planners who have led recent projects
See successful projects first hand
Programme:
10.30 Welcome by Chair
International
10.40 Global roundup of best practice in Roundabout Design
John Dales, Urban Movement and Chair of TPS
11.00 Implementing Dutch Style Roundabouts in Dublin
Michael Aherne, Head of Transport Development Division, National Transport Authority, Ireland (invited)
11.20 Dutch Style Roundabout test
Marcus Jones, TrL
11.40 Q&A
12.00 Lunch
London
13.00 St. George's Circus – Wandsworth
Jason Wilton, TfL (invited)
13.15 Double Dutch Roundabout in Crystal Palace
Matt Hill, Southwark
13.30 LCDS – Redesigning London's Roundabouts
Paul Lavelle (invited)
13.45 Q&A
14.00 Break
14.15 Cambridge – Radegund Rd compact roundabout
Alasdair Massie, Consultant, Peter Brett Associates
14.30 Oxford – the Plain roundabout
Craig Rossington or Tony Kirkwood (invited)
14.45 Brighton – 7 dials continental style roundabout
Robin Reed, Mott MacDonald
15.00 Bedford turbo-roundabout
Patrick Lingwood, Bedford Borough Council
15.15 Q&A
15.30 - 17.00
Site visit to Turbo Roundabout