Brannen takes over at Transport Scotland
Latest People News from Local Transport Today
2 Nov 2015 (provided by Local Transport Today), Category: Transportation Planning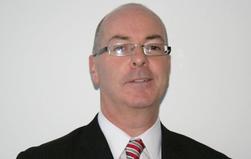 Roy Brannen (pictured) has been appointed the new chief executive of Transport Scotland, succeeding David Middleton CBE, who is leaving on secondment to take up the role of chief executive at Historic Environment Scotland. Brannen is currently director of trunk roads and bus operations at Transport Scotland. Middleton has been chief executive of Transport Scotland since February 2009.
---
Edwards leads SYPTE
Stephen Edwards has been appointed executive director of South Yorkshire Passenger Transport Executive, a position that replaces the previous title of director general. Edwards was sector development director for CapacityGrid, a service technology company that works with councils, from 2013 to April this year. He worked for BT from 1980 to 2002 and for programme management company Liberata from 2004 to 2013, including latterly as operations director for shared services. David Young is currently SYPTE's interim director general. 

---
Hewitt joins Centro as Griffiths joins HS2
Phil Hewitt has joined Centro as programmes director for the Midland Metro project team following the departure of Paul
Griffiths to join HS2 as phase 2 development director. Hewitt was executive chairman of Tramlink Nottingham.

---
Richardson is CILT's new chief
Kevin Richardson has been appointed the new chief executive of the Chartered Institute of Logistics and Transport, succeeding Steve Agg who is stepping down on 1 January. Richardson joins CILT on 1 December from XPO Logistics, formerly Norbert Dentressangle, where he has been European development director for four years. 

---
Garnett explores future of Island Line
The Isle of Wight Council has appointed Christopher Garnett to advise on the future of the Island Line, the railway connecting Ryde Pier Head to Shanklin. The railway uses former London Underground trains and is part of the South West Trains franchise. It reportedly requires a subsidy of £4m a year and is in need of infrastructure investment, prompting concern for its future. Garnett was chairman and chief executive of rail operator Great North Eastern Railways for six years. He will provide his advice to the council free of charge. 

---
Baker is new chair of Bus Users
Former transport minister Norman Baker has been appointed chair of bus passenger body Bus Users UK. He succeeds interim chair, Tracy Jessop of Norfolk County Council.