D'Alton joins Capita from PB I WSP
Latest People News from Local Transport Today
8 Jan 2016 (provided by Local Transport Today), Category: Transportation Planning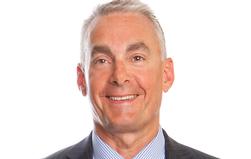 Mike D'Alton (pictured) has joined consultant Capita as director of infrastructure. D'Alton was director of highways and transportation at consultant Parsons Brinckerhoff, which was acquired by WSP in autumn 2014.
Dewar joins Mayer Brown from SDG
David Dewar has joined consultant Mayer Brown as an associate in its Woking-based transport planning team. He joins from Steer Davies Gleave where he was an associate in major developments. Paul Grey has joined Mayer Brown as an associate acoustic consultant in the environmental team. He was an associate acoustic consultant at Equus.
Young quits South Yorkshire PTE
David Young has left South Yorkshire PTE where he had been director of customer experience and interim director general. Stephen Edwards was appointed SYPTE's new executive director last October (LTT?30 Oct 15).
Kennedy leads Carplus in London
Ben Kennedy has been appointed London development co-ordinator of Carplus. He was a principal transport planner at the London Borough of Hackney, having joined the borough from consultant Colin Buchanan in 2008. Kennedy is also a director of Urban Mobility Solutions Ltd.
Gowenlock joins Jacobs
Jacobs has made three director level transport appointments. Keith Gowenlock joins its Glasgow office as director of operations, with a role to develop city, public transport and placemaking agendas across Scotland and northern England. He left his post as a director of consultant WSP|PB last year?(LTT?21 Aug 15). Goktug Tenekeci joins Jacobs' new Birmingham office as a divisional director leading its transport planning team. He previously worked for Pell Frischmann. Kevan Weaver is returning to London as director of operations from Jacobs' Western Australia (Perth) office.
Aspinall appointed Centro's last DG
James Aspinall has been appointed director general and interim managing director of Centro, succeeding Geoff Inskip, who has retired. Aspinall is currently Centro's director of business transformation and West Midlands Integrated Transport Authority's treasurer. Centro will be abolished when the new West Midlands Combined Authority is formed (LTT?16 Oct 15).
Glaister is ORR's new chair
Stephen Glaister has been appointed chair of the Office of Rail and Road on a 12-month term, replacing Anna Walker who stepped down last month after more than six years in the role. Glaister is emeritus professor of transport and infrastructure at Imperial College London. He joined the ORR as a non-executive director last April from the RAC?Foundation, where he had been executive director. The Government has ordered a review of the ORR's rail responsibilities (LTT?11 Dec 15, and see page 13).
ORR chief Price to step down
Office of Rail and Road chief executive Richard Price is leaving his post. He joined the ORR?in 2011 on a five-year fixed term appointment to its board. Joanna Whittington, the ORR's executive director of railway markets and economics, will take over as interim chief executive from 16 January. A competition for a new chief executive will be advertised in due course.
De Jong is rail industry's policy chief
Elizabeth de Jong has been appointed director of policy at the Rail Delivery Group. She began her career with consultancies MVA and Steer Davies Gleave, before joining Stagecoach Group and then the DfT to work on rail franchise management. De Jong joined the Rail Delivery Group as head of policy last April, and has been acting director of policy since mid-October, following the departure of Nick Ellins.
Buck joins TfL's cycling team
Rachel Buck is joining Transport for London as a principal strategy planner – cycling, from the London Borough of Enfield where she was a senior sustainable transport officer. Fox replaces Berry at CBT Bridget Fox has joined the Campaign for Better Transport as a sustainable transport campaigner, a role that will see her lead the organisation's Roads to Nowhere campaign against road-building. She joins from planning public affairs agency Thorncliffe and succeeds Sian Berry who has left the CBT. Berry is the Green party candidate in the London mayoral election to be held in May.