Hayes is DfT's roads & devolution chief
Latest Industry People News from Local Transport Today
7 Mar 2016 (provided by Local Transport Today), Category: Transportation Planning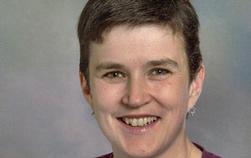 Tricia Hayes takes up her post as the DfT's director general of roads, devolution and motoring this month. She replaces acting director general John Dowie. Hayes is the DfT's aviation director, and was director of roads from 2007 to 2013.
Macaulay retires from SEStran
South East Scotland Transport Partnership (SEStran) director Alex Macaulay is retiring at the end of April. He has been director since the partnership was established in 2006.
Gillies leads Scots trunk roads and buses
Hugh Gillies has been appointed director of trunk road and bus operations at Transport Scotland. He was Transport Scotland's head of network operations.
Jenkins and Beswick join i-Transport
Steve Jenkins has joined consultant i-Transport LLP as an associate from Hampshire County Council here he managed the highways development planning service and a range of other transport planning functions. Zane Beswick has joined i-Transport as a senior consultant from Odyssey Markides and Stephen Hunt has joined as a graduate transport planner.
Wiltshire replaces Kent at Nestrans Kelly
Wiltshire has been appointed transport executive (travel planning) at Nestrans, the North East Scotland transport partnership. She will take up the post at the start of April and replaces Don Kent, who retired last November. Kent is now a European mobility week co-ordinator.
Byers joins Arup from Sheffield Region
Neal Byers has joined consultant Arup as a senior planner from the Sheffield City Region where he was a strategy and policy manager responsible for strategic transport planning.
Whyte is DfT's Midlands rail manager
Dave Whyte has been appointed planning and investment manager for Intercity and Midlands in the DfT's rail group. He was rail network outcomes advisor.
Kay joins Atkins from AECOM
Stuart Kay has joined consultant Atkins as a road safety consultant from AECOM, where he was a principal engineer.
Stredwick joins TfL's cycling team
Alix Stredwick has joined Transport for London as a principal strategy planner, cycling, from the London Borough of Enfield where she was a senior sustainable transport officer.
Dubarbier joins Kensington & Chelsea
Caroline Dubarbier has been appointed sustainable travel manager at the Royal Borough of Kensington and Chelsea. She was acting transport planning manager at the London Borough of Bromley.