Holden joins Planning Inspectorate
Latest People News from Local Transport Today 695
15 Apr 2016 (provided by Local Transport Today), Category: Transportation Planning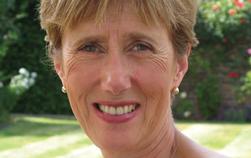 Sheila Holden (pictured) has been appointed an inspector by the Planning Inspectorate. Holden is a past president of the Chartered Institution of Highways and Transportation and her career in the transport and planning fields spans more than 35 years. She worked as a transport planner for East Sussex County Council from 1979 to 1996; co-authored DfT/DCLG?advice on delivering travel plans through the planning process in 2009 while an associate with consultant Addison & Associates; ran the STEP?Consultancy from 2006 to 2016; and between 2013 and 2016 was also an associate with Fortismere Associates Ltd, providing support to local authorities on local plan preparation, particularly in relation to transport issues.
Newton quits TfGM for Arup Dave
Newton has left his position as Transport for Greater Manchester's strategy director, to join consultant Arup. He takes up a position with the consultant next week. Simon Warburton has been appointed TfGM's interim transport strategy director.
Plumb joins RPS Consultant
RPS?has appointed Brian Plumb as senior director of its transport team. He was a director at WSP.
Gillies leads Scots buses and trunk roads
Hugh Gillies has been appointed director of trunk road and bus operations at Transport Scotland. He was previously head of road network operations.
McMullan sets up Giant Carrots
Rory McMullan has left his position as a consultant with Landor Links to set up Giant Carrots, a business specialising in behaviour changes and sustainable transport.
Grisdale leaves Nextbike UK
Rob Grisdale has left his position as managing director of public bike hire firm Nextbike UK to join cycle insurance specialist Bikmo.
Harbridge is FirstGroup's green chief FirstGroup has appointed
Jim Harbridge group head of environment, joining from the rail sector where he has held positions with Virgin and Carillion.
Former Merseytravel director of resources?Jim Barclay has been appointed a trustee of the Campaign for Better Transport and is also the independent chair of the Colne Valley Regional Park Panel, set up to advise on the design of HS2 through the Colne Valley west of London.