The Connected North - Sustainable economic growth through improved connectivity
11 Jul 2014 - Huddersfield University
9 Jun 2014 (provided by Landor LINKS), Category: Rail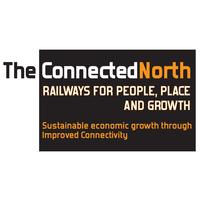 This conference comes at a pivotal point in the Northern and TPE franchise process and at a crucial stage in the evolution of devolved rail for the North.
The vision of a 'Connected North' is compelling. It offers sustainable economic growth through greater connectivity, not just for the major cities, but also second-tier places and local communities. Compound gains are waiting to be unlocked for business, people and place.
Delivering this vision is going to take collaboration, leadership, professional expertise and political support. We have begun a journey to creating a railway which will better connect the North, internally, to the rest of the UK and beyond.
This event is for local authorities, rail operating companies, public bodies and all those ready to meet the challenge of unlocking the benefits for passengers, for communities and for the economy.
BENEFITS OF ATTENDING
Understand the 'big picture' potential for railways in the north

Explore the linkages between connectivity, economy and jobs

Discuss the opportunities for integration, planning, management and value for money

Meet key stakeholders

Hear about innovative options for rolling stock provision

Unlocking 'the 4C's': Connectivity - Coherence - Capacity - Cost-effectiveness

Join up the economics: from local communities to international gateways

Consider how community rail can be taken to the next stage

Examine how stations and infrastructure can be transformed

Hear the views of industry and commerce

Discuss partnership - principle, practice and progression

Explore the route map to realising the vision

Understand the implications for other regions, second-tier cities and local communities
WHO WILL BE ATTENDING
Combined authorities

Local authorities, LEP's, LTB's

Transport and development consultants

Passenger franchise and open access operators

Transport and planning lawyers

DfT, DCLG, The Treasury

Network Rail, ORR, RSSB

Rail infrastructure suppliers, contractors and manufacturers

Rolling stock leasing companies and manufacturers

Chambers of Commerce

Property developers and retailers

Railway trade unions

Academics

Investors, private equity companies and infrastructure funders

Other regions that would benefit from devolving rail
DELEGATE RATES
| | |
| --- | --- |
| Private Sector 1st Delegate | £265 + VAT |
| Public Sector 1st Delegate | £145 + VAT |
| Each Additional Delegate | £145 + VAT |