The changing face of speed management
Policy, Practice and Enforcement
7 Jan 2009 (provided by Local Transport Today), Category: Transportation Planning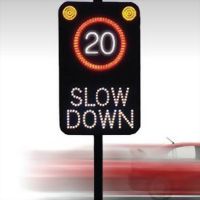 The issues of speed management policy and speeding continue to be high on the Government's
road safety agenda
. Only recently, more proposals were announced to beef up the enforcement powers against speeding motorists and the Government reiterated three areas it sees as most concerning:
30mph urban roads
rural road speeds
drivers exceeding the speed limit by a large margin.
On the ground, local authorities are adopting a variety of approaches to these issues, including the introduction and expansion of 20mph zones, recommendations for new speed limits on particular roads, the trialling of new technologies and innovative engineering approaches that seek to engender changes in driver behaviour. At the same time, the age-old issue of resource allocation and public acceptability of the penal approach continues to make the headlines.
Speakers at this conference will cover areas that are at the forefront of current thinking on speed management and will provide delegates with an
insight into latest developments
through a series of case studies, discussion of research findings and stakeholder perspectives. The conference will also examine the potential for technology to modify driver behaviour in the form of
Intelligent Speed Adaptation
, something the Government has shown enthusiasm for, the DfT having recently announced it is to invite local authorities to come forward with bids to conduct trials of the technology.
To book now
click here.
---
SPONSORSHIP & EXHIBITION OPPORTUNITIES?If you wish to carefully target your marketing consider the advantages of sponsorship, take exhibition space or inserting relevant promotional material into the delegate packs, our rates represent real value.
Call Daniel Simpson on
0845 270 7861
or email
[email protected]