Open Data, Cities & Transport
27 June 2012 | Manchester Town Hall
17 May 2012 (provided by Landor LINKS), Category: Transport Technology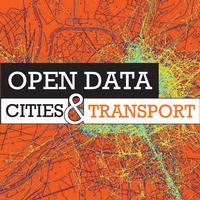 Sponsored by ITO World and Trapeze
Following our highly successful sold-out conference in 2011, Landor LINKS are presenting a follow up Open Data conference on 27 June 2012 at Manchester Town Hall.

This event will bring together policy makers, network operators and data users with information service providers and application developers.
Speakers include:
Peter Miller, CEO, ITO World

Jonathan Raper, Managing Director, Placr, Transparency Board Member

Shane O'Neil, Managing Director, ELGIN

Julian Tait, Future Everything

David Hytch, Information Systems Director

Peter Ball, Managing Director, Trapeze

Jeremy Wiggin, Travel Development Team Manager, Norfolk County Council

Richard Thurbin, Technical Director, Cloud Amber

Eugene Tsyrklevich, CEO, Parkopedia

Graham Grant, Senior Transport Planner, Tyne & Wear ITA

Bob Barr, Chairman, Manchester Geometrics

Stephen Leece, General Manager, Esri UK

Manchester Digital Development Agency?&?Theresa Grant Deputy Chief Executive, Trafford MBC (Invited)
Topics include
Efficiency Gains that are there for the taking

Getting good value from open data - lessons from the UK and across the world

Agregated data: opening up your data to developers

Leveraging Data to increase efficiency and improve customer experience

How do we pro-actively release data to best effect?

Greater Manchester Open Data Experience – Lessons, challenges and vision

The transformational benefits of data for an integrated transport system

Is open transport data really going to lead to better or cheaper passenger information?

Adding Value to data and the bigger picture – Open Data and Smarter Cities

Making the most of 'where': the power of location intelligence

Using Government Data to unlock funding to support planning and regeneration at city and regional scale

Data to provide new understanding and knowledge to determine new infrastructure requirements
Who should attend?
Data owners

Data managers

Data users, developers and integrators

Suppliers and consultants for whom data = opportunities

This event will appeal to: Central & local government, bus and rail operators, highway authorities, PTE's, urbanists and suppliers
Download the full event programme

Delegate Rates
| | | |
| --- | --- | --- |
| Standard First Delegate place | £245 + VAT | Book Now |
| Each Additional Delegate/Public Sector place | £175 + VAT | Book Now |