Future of Highways North
18 June 2013 – Kia Oval, London
15 May 2013 (provided by Landor LINKS), Category: Highways & Traffic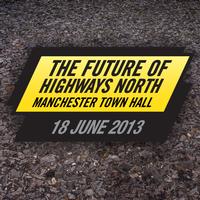 The agenda-setting Future of Highways Delivery conference series is now a regular fixture in the diaries of senior decision-makers in the sector. Many of the over 400 delegates attending the 2012 conferences welcomed the format that provides the opportunity to thrash out solutions with sector leaders, and requested we organise follow-up events.
In response to this demand, the forthcoming conference will provide a special focus on how highways services can improve customer responsiveness and meet the priorities of local areas at the same time as securing efficiency savings. There is a need for the industry to come together to decide how to meet these often competing pressures.
How to establish new collaborative alliances and standard contracts and specifications whilst ensuring services are customer-facing? How to marry a coordinated asset management approach with localist budget- setting? How to set service standards that have local ownership and make best use of resources?
These are just some of the vexed issues that will be tackled as we facilitate the industry search for answers to the question of how to re-think delivery.
Delegate rates
| | | |
| --- | --- | --- |
| Private sector: First Delegate | £245 + VAT | Book now |
| Each additional delegate | £149 + VAT | Book now |
| Public sector: First Delegate | FREE for the first 50 delegates | Book now |
| Each additional delegate | £95 + VAT | Book now |