Enforcement Summit 2013
9 July 2013 - London
2 Jul 2013 (provided by Landor LINKS), Category: Parking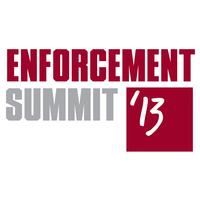 The 7th annual Enforcement Summit will explore how effective enforcement operations can improve compliance with parking and highways regulations, reduce vandalism and anti-social behaviour, and so deliver a more civil society.


This year's event The Enforcement Summit 2013 will explore how to improve compliance with parking and highways regulations. There will be particular emphasis on making the High Street work, including the organisation of loading and unloading and the provision of more shopper-friendly parking by both local authorities and the private sector. The operation and enforcement of virtual residents' parking permits and moving traffic controls will also be discussed.


Safety campaigners, local authorities and technology providers will talk about how good design and effective enforcement can make urban safer for school children, pedestrians and cyclists.


We are pleased to once again host the presentation of the PATROL Annual Report Award, which recognises effective and clear communication of parking policy and practice.
Civil parking enforcement

Moving traffic offences

Mobile and static ANPR enforcement

Bus lane and bus stop enforcement

Safer routes to schools

Virtual parklng permits

Wide-area 20mph limits

Revenue protection

Annual reports
Delegate rates
Exhibit at the Enforcement Summit
Exhibiting at the Enforcement Summit is the easy, economic and efficient way to position your brand at the heart of the civil enforcement sector. This event consistently attracts key decision makers with real buying power from Local Authorities and the private sector. Download the
floorplan and pricelist
.