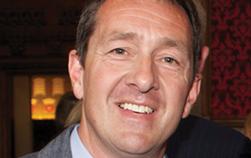 Greater Manchester mayor Andy Burnham has appointed Olympic gold medal cyclist Chris Boardman (pictured) as Greater Manchester's first cycling and walking commissioner. Said Boardman: "With my background in sport, I'm a big fan of setting targets, being measured and being held accountable for results. I'm going to spend several weeks talking to people to understand the landscape for cycling in Greater Manchester before setting a number of goals we want to achieve and timescales – and you can rest assured that they'll be ambitious."
Pittam joins E-Car Club from SDG
Carl Pittam has been appointed head of network development at E-Car Club Ltd. He was previously an associate with consultant Steer Davies Gleave. Pittam was Sustrans' England director before joining SDG in 2015. 
Macbeth leads TfL's work on CAVs
Iain Macbeth has been appointed senior foresight manager at Transport for London, responsible for defining policy and strategy on connected & automated vehicles (CAVs), and managing TfL's relationship with the automotive sector. Macbeth was TfL's business engagement programme manager. 
Griffiths-Allen joins Bechtel from HE
David Griffiths-Allen has joined construction and project management company Bechtel as an engagement consultant from Highways England, where he was a senior HS2 engagement manager, managing the interface between HS2 and the strategic road network.
Sustrans recruits London director
Sustrans is recruiting a new director for London. Previous director German Dector-Vega is continuing to work for Sustrans on projects until October. Matt Winfield is currently acting director for London.