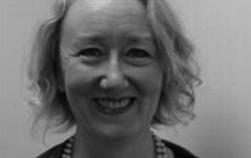 Elaine Seagriff (pictured) has joined consultant CH2M as director of transport planning. Seagriff was Transport for London's head of transport policy and strategy until last October when she took a career break. 
Daniels to retire from TfL
Transport for London's managing director of surface transport, Leon Daniels, is to retire before the end of the year. Daniels has been in post for seven years and had planned to retire in 2015 but agreed to stay on at the request of London's new transport commissioner at the time, Mike Brown.   
Matson is TfL's strategy director
Lilli Matson has been promoted to director of transport strategy at Transport for London. She was head of strategy and outcome planning.
Harvey is TfL's major projects boss
Stuart Harvey has been appointed director of Transport for London's new major projects directorate. Fourteen London Underground and surface transport projects have been brought into the directorate.
McWilliams joins Cambridgeshire CA
Keith McWilliams?has been appointed interim transport and infrastructure director?by the Cambridgeshire and 
Peterborough Combined Authority. He?was Skanska UK's design services manager.
Harris takes key role at ITP
Consultant ITP has appointed Jon Harris its head of rail, integration and logistics. Harris's town and transport planning consultancy, Harris Ethical, has become part of ITP. The move gives ITP a new Bristol office, the firm's fifth, alongside London, Birmingham, Nottingham, and Milton Keynes.
Glennie joins Ansons from Sustrans
Philip Glennie is joining Edinburgh-based Ansons Consulting as a senior consultant. He was smarter choices manager at Sustrans Scotland.
Matthews re-appointed to chair HE
Colin Matthews has been reappointed chairman of Highways England on a three-year term. He will be paid £130,000 for a minimum of 78 days a year.
Lee is HTMA's new chief
George Lee has been appointed chief executive of the Highways Term Maintenance Association, succeeding Geoff Allister, who is retiring from the role of executive director. Lee was chief executive of the Road Safety Markings Association.