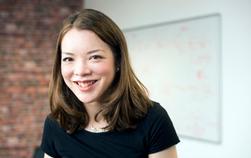 Nic Cary has left the DfT to set up his own consutancy Waysphere Transport Intelligence. Cary had been head of data policy at the DfT since February, prior to which he spent more than three years at the department as Head of Digital Transformation.
Cary said he plans to use his expertise in data and technology more widely to help the transport sector tackle the challenges ahead in the fields of congestion, network resilience and increasing vehicle autonomy.  
Transport for the North brings in White
Transport for the North has announced the appointment of Barry White as its chief executive. He joins from his role as chief executive at Scottish Futures Trust. Previously he was managing director of Skanska Infrastructure Development.
Yu joins FiveAI
Lucy Yu (pictured) has been appointed director of public policy at British technology start-up FiveAI. She was previously head of Innovation, MaaS & New Mobility Services at the Government's Centre for Connected & Autonomous Vehicles.
At FiveAI she will be involved in developing self-driving urban mobility services in London, as part of the Streetwise project with partners including Transport for London and the University of Oxford and others.
Mindell is UCL's Prof of Public Health
Dr Jenny Mindell has been appointed Professor of Public Health at University College London. She was previously a Reader in Public Health at UCL. Mindell has carried out recent academic research exploring the links between transport and health in order to improve policy making.  
Living Streets recruits project coordinator
Jane Rickwood has joined the charity Living Streets as project coordinator. She was previously corporate engagement team leader at Merseytravel. 
Farrage joins Newcastle council 
Newcastle City Council has appointed Kim Farrage as a special transport planner. Farrage was previously senior specialist transport planner at the North East Combined Authority.