Railway Stations & Property 2011
24 November 2011, London
7 Nov 2011 (provided by Landor LINKS), Category: Rail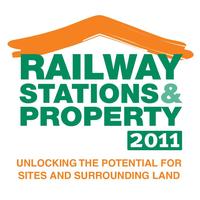 Rail station related development and major redevelopment projects having the station at their core have often been automatically placed into the 'too difficult' box. Resolving land ownership issues and use priorities has proved a challenge that has left potential unrealised in many places. That is all about to change.
A new shared public and private sector agenda will positively encourage and support the development and third party funding of these key opportunities at and around rail stations. Developers, operators and travelers all stand to gain. Network Rail, TfL, the Passenger Transport Authorities and the DfT all have positive new outlooks to development as new funding streams are sought. Wider impacts are anticipated as smart thinking and ingenuity may now come together bringing a new age of station-led regeneration.
The focus of discussion at this event will be on the 'bigger picture' of strategic investment in property and place, and the win-win of partnership building to unlock benefit.
Legislative and policy changes will be explained and implications made clear. Learn about the details of Networks Rail's new outlook and the radical new leasing arrangements that will be put in place during the forthcoming re-franchising round. Explore the new responsibilities of TOCs. Understand how this links in with achieving better value for money in line with the McNulty Review. New opportunities and critical trends will be identified across planning, travel patterns and development which are making rail stations attractive investment opportunities for the long term. National and international case studies will illustrate new approaches to funding, regeneration and collaborative working which are delivering results.
This is a knowledge sharing and networking event for all those with an interest in the development of rail stations and regeneration of their surrounding lands, including:
Developers

Property Agents

Rail Companies

Local Authorities

Government & regulatory bodies

Regeneration agencies

Retailers

Property companies

Consultants

Fund managers and banks

Lawyers and other professional
Download the full event programme
Delegate Rates
Organised by
Landor LINKS
.
Enquiries:
020 7091 7865
[email protected]