George Callaghan
Transport Planning Officer
17 Sep 2007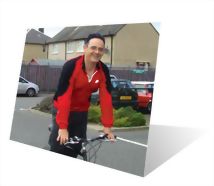 "I am a Transport Planning Officer, specialising in Cycling, with Falkirk Council. I took up this post in Feb 2007.

I'm in at the sharp end of putting together the "holy triumvirate" of infrastructure, promotion and training for cycling to ultimately enable and maintain increased levels of cycling. I'm part of a Sustainable Transport Team, working in partnership with a number of individuals, teams and organisations within and outside of Falkirk Council.
Falkirk is a great place to live and work, my family are all loving living in Scotland and I owe it all to Jobs-in-Transport.com"