Ex-CBI boss leads Transport for the North
11 Dec 2015 (provided by Local Transport Today), Category: Transportation Planning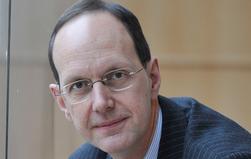 John Cridland (pictured) has been appointed chairman of Transport for the North, the new body being set up to oversee transport in the north of England. Cridland has just stepped down as director general of the CBI after five years. He will work with TfN's recently appointed chief executive, David Brown, the former chief executive/director general of Merseytravel. Frank Rogers is currently serving as interim chief executive at Merseytravel. He was Merseytravel's deputy chief executive and director of integrated transport. 
Rhodes leaves Centro for TfGM
Stephen Rhodes is leaving his position as director of operations at Centro to become customer operations director at Transport for Greater Manchester.
Anable joins ITS Leeds from Aberdeen
Jillian Anable has been appointed chair in transport and energy at the Institute for Transport Studies, University of Leeds, joining from the Centre for Transport Research at the University of Aberdeen, where she was a personal chair. ITS director Professor Greg Marsden said: "Jillian is a recognised leader in the transport and energy debate and will be a major addition to the critical mass of energy research underway at Leeds as well as broadening our team looking at behaviour change."
Saunders joins Go Travel Solutions
Sustainable travel consultancy Go Travel Solutions has appointed Phil Saunders as its new business development manager. He will be based at the firm's Leicester office and responsible for developing business engagement. He joins from Jonathan Lee, a national recruitment firm specialising in engineering roles. 
Treasury rail chief joins Oxera
Katie-Lee English has left her position as head of rail policy and spending at the Treasury to join Oxera as a senior consultant, where she will work on regulatory reviews and impact assessments. Before joining the Treasury, she was rail franchising finance policy lead at the DfT, and regulatory finance advisor for Ofcom.
Walsh joins JMP from Solihull
Emily Walsh has joined consultant JMP in Birmingham as an associate director to lead the firm's movement and place workstream. She was a principal engineer/transport planner at Solihull Metropolitan Borough Council.