Shawcross is Khan's transport deputy
Latest People News from Local Transport Today 698
27 May 2016 (provided by Local Transport Today), Category: Transportation Planning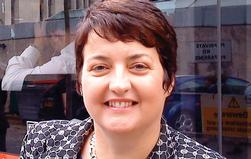 London's new mayor Sadiq Khan has appointed Val Shawcross CBE?(pictured) as his deputy mayor for transport and as his deputy chair of Transport for London. Shawcross has served on the London Assembly for 16 years (2000-2016). For the last eight years she has been Labour's transport spokesperson and chair and deputy chair of the Assembly's transport committee. She is a former leader of the London Borough of Croydon. Khan has also proposed the appointment of Lord Adonis as chair of the Crossrail 2 board, which will press ahead with the plans for a new rail link connecting south-west and north-east London. Adonis will continue his job chairing the Government's National Infrastructure Commission, which recently endorsed the case for Crossrail 2.
Ewing and Yousaf lead Scots transport
Scotland's first minister Nicola Sturgeon has appointed Fergus Ewing cabinet secretary for rural economy and connectivity, a position that includes transport. Ewing is the SNP MSP?for Inverness East, Nairn and Lochaber and has served as the party's shadow minister for transport, as well as on the Scottish Parliament's transport committee. He has been a strong supporter of the SNP?Government's plans to dual the A9 (Perth-Inverness) and A96 (Inverness-Aberdeen) roads, and is a critic of the Edinburgh tram project. Humza Yousaf, 31, has been appointed minister for transport and the islands. He is the MSP for Glasgow Pollok. Former transport minister Derek Mackay has been promoted to cabinet secretary for finance and the constitution, in charge of the Scottish budget. Angela Constance has been appointed cabinet secretary for communities, social security and equalities, a remit that includes "reform of local government". Kevin Stewart has been appointed minister for local government and housing.
Skates is Welsh infrastructure secretary
Ken Skates, the Labour Assembly Member for Clwyd South, has been appointed cabinet secretary for economy and infrastructure by Welsh first minister Carwyn Jones. Skates succeeds Edwina Hart, who has retired. Mark Drakeford, the AM for Cardiff West, has been appointed cabinet secretary for finance and local government.
Hazzard appointed NI transport minister
Chris Hazzard, 31, has been appointed minister for infrastructure in Northern Ireland's new power sharing executive. He is the Sinn Féin MLA?(Member of the Legislative Assembly) for South Down. Northern Ireland's new Department for Infrastructure came into being this month. It includes the functions of the former Department for Regional Development, which covered most transport, as well as road safety, which came within the remit of the Department of the Environment.